WE OFFER A VARIETY OF CREATIVE SERVICES TO SUITE EVERY NEED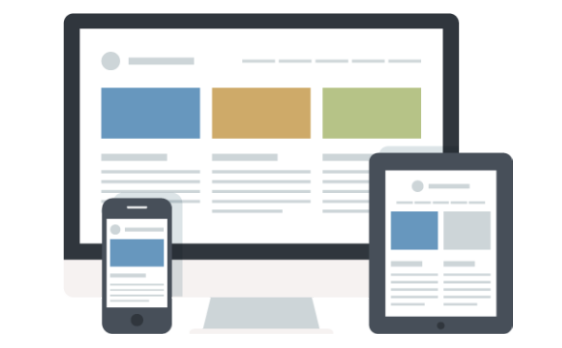 Graphic design, also known as communication design, is the art and practice of planning and projecting ideas and experiences with visual and textual content. as well as information visualizations andgraphics. The form of the communication can be physical or virtual, and may include images, words, or graphic forms. The experience can take place in an instant or over a long period of time. The work can happen at any scale, from the design of a single postage stamp to a national postal signage system, or from a company's digital avatar to the sprawling and interlinked digital and physical content of an international newspaper. It can also be for any purpose, whether commercial, educational, cultural, or political.
The design of books and magazines also has a long history. Whether physical or digital, these are objects that are meant to be enjoyed over time, during which the reader has control over the pace and sequence of the experience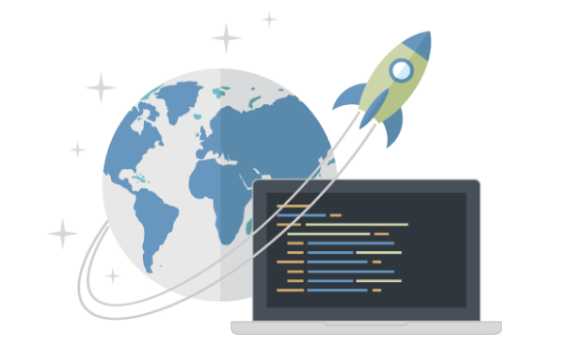 Computer animation is the art of creating moving images via the use of computers. It is a subfield of computer graphics and animation. Increasingly it is created by means of 3D computer graphics, though 2D computer graphics are still widely used for low bandwidth and faster real-time rendering needs. Sometimes the target of the animation is the computer itself, but it sometimes the target is another medium, such as film. 
Computer animation 
This technique is identical to how the illusion of movement is achieved with television and motion pictures. Computer animation is essentially a digital successor to the art of stop motion animation of 3D models and frame-by-frame animation of 2D illustrations.
For 3D animations, objects (models) are built on the computer monitor (modeled) and 3D figures are rigged with a virtual skeleton.
For 2D figure animations, separate objects (illustrations) and separate transparent layers are used, with or without a virtual skeleton. Then the limbs, eyes, mouth, clothes, etc. of the figure are moved by the animator on key frames. The differences in appearance between key frames are automatically calculated by the computer in a process known as tweening or morphing.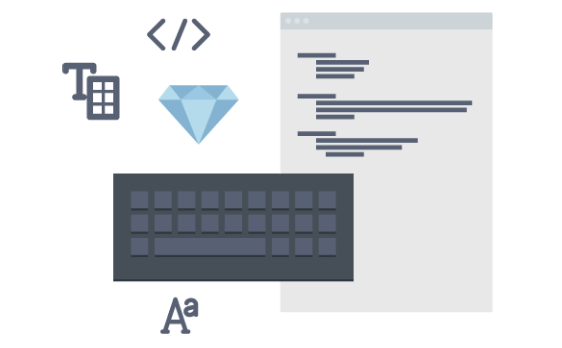 A front-end web developer is probably what most people think of as a "web developer". A front-end web developer is responsible for implementing visual elements that users see and interact with in a web application. They are usually supported by back-end web developers, who are responsible for server-side application logic and integration of the work front-end developers do. The term web developer is sometimes used interchangeably with web designer, but this can be confusing. Web developing is a more specialist role, focusing on the back-end development of a website and will incorporate, among other things, the creation of highly complex search functions.
The recent growth in touchscreen phones and tablet devices has dictated a new way of designing websites, with the web designer needing to ensure that web pages are responsive no matter what type of device a viewer is using. Therefore the need to test websites at different stages of design, on a variety of different devices, has become an important aspect of the job.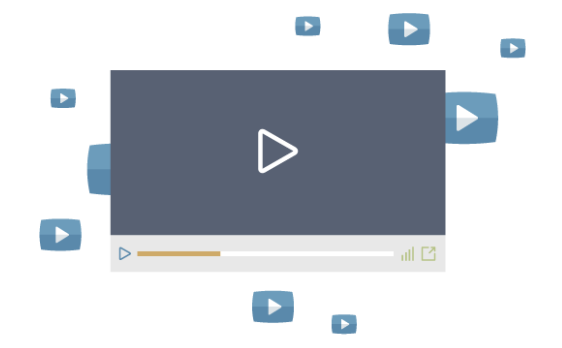 BlissDesign Studios is the video production unit of WorldHenge Creative
We are a team of creatives, technicians and visionaries dedicated to crafting compelling stories in the visual medium. While the majority of our work is with Technology organizations,Our team has shot in every environment— from clean rooms to boardrooms. From frozen mountaintops to tropical beaches. Product features to feature films. Across the country and around the world. What unifies this diverse body of work is our commitment to the caliber of the image and spirit of the story. Because when those are fully aligned, something akin to magic happens.
PRE-PRODUCTION
The BlissDesign Studios team includes scriptwriters, storyboard artists, cinematographers, musicians, designers, producers—all of the individuals necessary to breathe life into your vision. This diversity of perspective and completeness of capability makes us an invaluable partner.
PRODUCTION
Our camera teams combine the right equipment with the right experience. Regardless of the scope, scale or complexity of the shoot, we deliver with an unwavering dedication to story and aesthetics and an obsessive attention to logistics and budget.
POST-PRODUCTION
Our post-production team is a multi-talented group of 2D and 3D illustrators, motion graphics specialists, composers, sound designers, voice actors and more. Each brings a specialized passion to every project that, when combined, creates something truly memorable.
The Right Tools For The Right Solution. Every Time.
The Right Tools. IMAGES TELL A STORY.
Images tell the whole story, share a feeling, and reveal information to your viewer. You can rest assured that we will incorporate beautiful imagery that conveys your message into your project so it stands out to the world.
The Right Tools. INTERFACES MATTER.
Our intuitive options allow you to quickly and easily customize your web site. Options are useless without a clear understanding of what they do. We include intuitive, easy to use options.
The Right Tools. LOOKS AMAZING.
No matter what screen size or device, rest assure your content will look amazing. Your content matters most, and needs to be accessible anywhere, anytime. This happens with our framework.
Avenues To Help Your Business Excel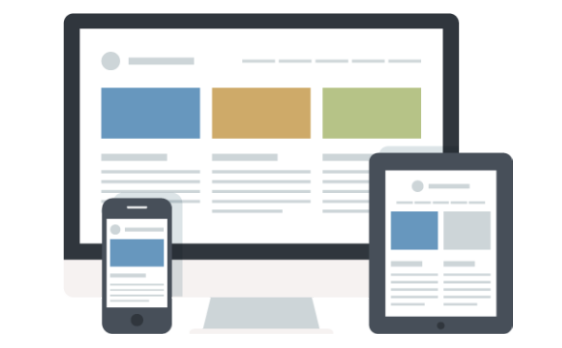 Design is a unique concept. We see it everyday, It catches our attention when we thought we were focused on another idea. It conveys a message to our subconscious that translates ideas to the mind.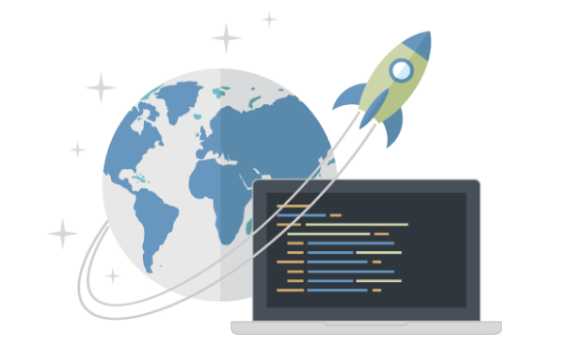 Animation is a moving target. It tells a story quickly, It should grab our attention to convey the important idea. We can recall the message and interpret the idea to initiate a response to the mind.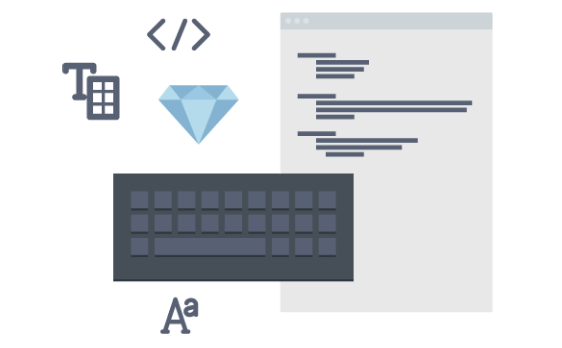 Code is the hidden language that our devices use to communicate with each other. It is an invisible collection of instructions that break down everything that we read, hear, and see to a paragraph, a sound, or a picture.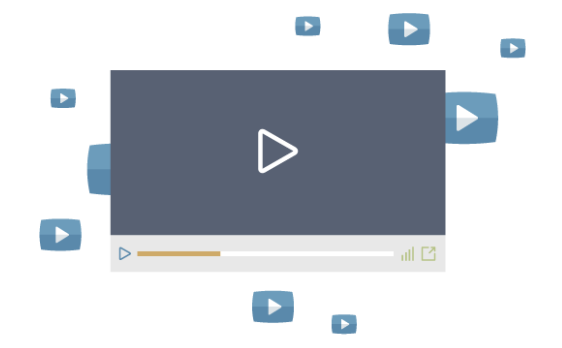 Video brings life to an idea. It tells the message in a way so that we can relate to it. It educates in ways that words and writing on a blackboard can't do. Video has changed our world, Perhaps it can change your business.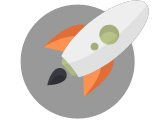 We're Here To Help Your Business Blast Off!
Through Creative Ideas, Innovation & Sheer Determination